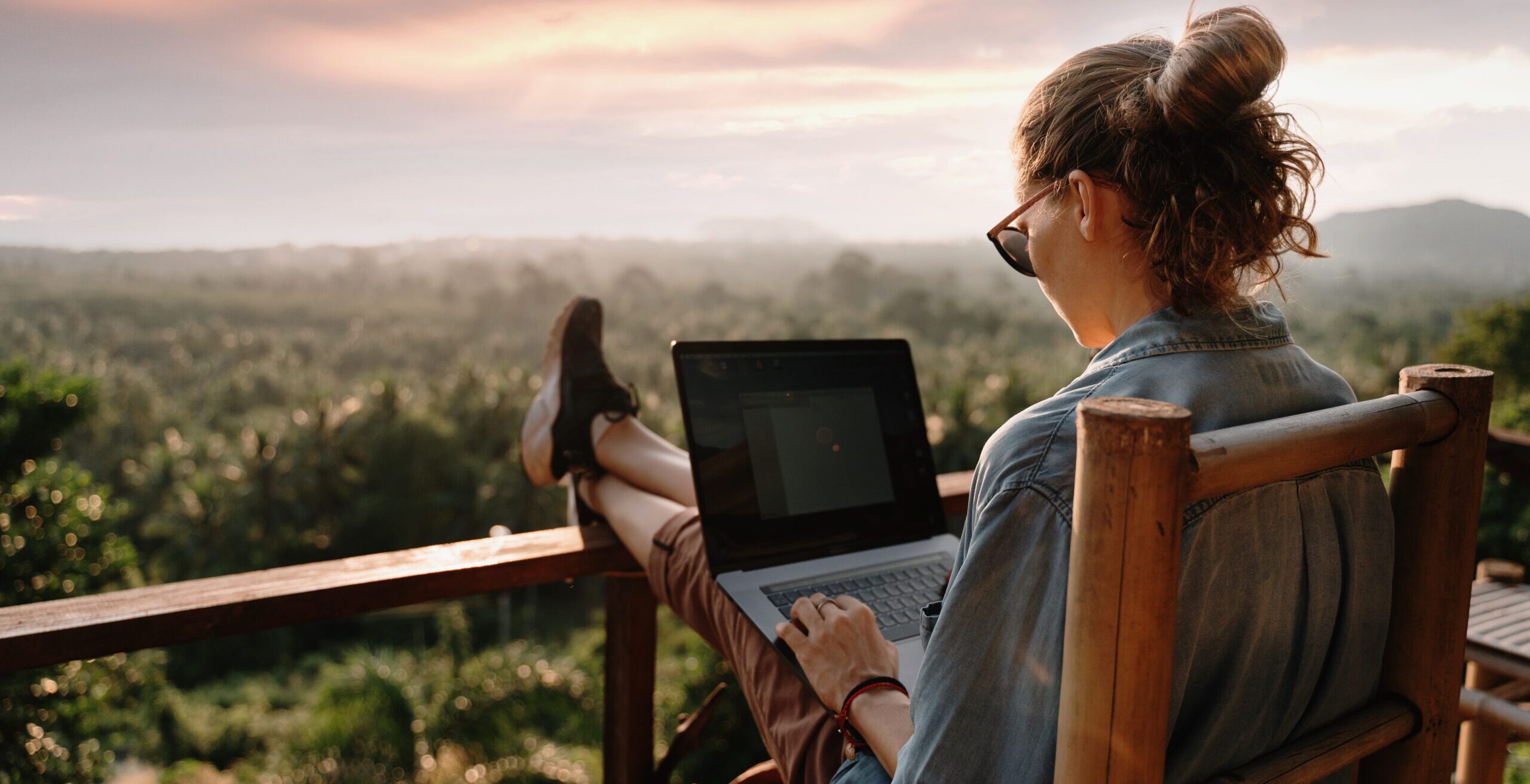 23 Mar

Remote work is here to stay –– is your IT ready?

There's a glimmer of light at the end of the pandemic tunnel, but one thing that will remain long after it's over is remote work, says Dean McCarthy, co-founder of ProTek IT in Toronto.

Ready or not, McCarthy says many organizations were forced to transition to remote work one year ago, and some found they didn't suffer the productivity hit they feared. In fact, one California-based company tracked a whopping 47 per cent increase in employee productivity.

Companies that were already embracing remote work will have an advantage over other businesses in the post-coronavirus world. Those willing to put the right technology in place can keep their companies running smoothly, no matter where their employees or data reside, writes researcher Daniel Newman in a recent column for Forbes.

"To fully empower employees to work from home, companies need to invest in technologies that will allow them to work seamlessly," says Newman, principal analyst of Futurum Research.

The cost of IT downtime

While COVID-19 may have been the catalyst for the work from home movement, anytime/anywhere access is here to stay, and businesses in the legal, insurance, real estate and accounting spaces need to ensure their remote work strategy addresses three critical points:
Empowers people
Enables device management
Ensures data is secure
McCarthy points out that in a rush to set up remote offices in the early days of the pandemic, many organizations overlooked critical IT-related considerations that may have left them vulnerable to cyberattacks.
"A year ago, companies were in survival mode, so they accepted 75 per cent uptime as good enough when it came to their IT systems. Many didn't understand the cost of being down 25 per cent of the time. Now that we know we're in it for the long haul, many businesses intend to offer remote work at least half the time. That means companies need to re-evaluate their processes to ensure downtime is minimized," he says.
Good enough won't cut it
Most business owners know it's important to enable a seamless workflow while ensuring cybersecurity and client confidentiality, but they often settle for "good-enough" technology simply because they haven't experienced anything better. In other words, they don't know what they don't know. A runner who wears cheap trainers doesn't understand how quality athletic shoes designed to accommodate a person's specific size, shape and gait can improve their running game.
John-Michael Romano, co-founder of ProTek IT, say good enough isn't going to cut it for the many small and medium-sized businesses (SMBs) grappling with economic uncertainty and looking for every advantage for their business to not only survive but thrive.
"If you run a busy legal, accounting, insurance or real estate firm, it can be challenging to get through all your priorities in a given day. You probably don't think about the efficiency of the technology that supports your business. If your employees are held up while they wait for IT to fix an issue, you might think that's not a big deal," he says.
Think again. A recent survey shows employees spend an average of 28 minutes to resolve an IT-related problem. That's 100 hours of wasted time for every employee each year. Clawing back any of that time through better resourcing of hardware and software could be a game-changer for your business and dramatically improve employees' experience, Romano says.
"If you have a staff of 10 people and everyone is waiting three minutes for a regularly accessed application to load, doesn't it make sense to reallocate that time to something that delivers real value to your business and clients?" he says.
Solutions to enable remote work
Remote access solutions come in three flavours: Virtual Private Network (VPN), Remote Desktop Services (RDS) or Virtual Desktop Infrastructure (VDI).
VPNs allow user devices to securely connect to the corporate network from remote locations with an Internet connection. This technology is usually restricted to laptops and provides access to network resources (shared folders, printers) remotely via a secured connection.
RDS is a Microsoft platform that allows users to log in from almost any device via the internet to a centralized server, presenting the same virtual desktop to all users. The server resources are split among active users who are actively logged into the server. RDS generally works best with PCs.
VDI also provides remote access to a virtual desktop, but in this configuration, each user has their own dedicated Windows-based system which can be customized. In this scenario, separate virtual machines are being hosted on a single (or multiple) server with dedicated resources for each machine, improving both security and performance.
Consider your organizational workflows
To enable a high-functioning remote office, Romano says business owners need to consider the various processes and workflows their company is structured around, to determine what needs to be tweaked.
"When we sit down with a new client, we want to understand their pain points around technology: Does their current setup enable seamless collaboration? Are there security holes around client data that need to be addressed? Is it easy for employees to access the data and files they need?"
Many law firms, for example, may have ignored cybersecurity training for staff operating off home Wi-Fi networks, reports Canadian Lawyer.
While larger firms often have VPN connections that include controls to prevent users from downloading content onto their personal devices, McCarthy says small firms and solo practitioners without the same infrastructure need to have policies around passwords, information backup and the downloading of sensitive information, the legal news outlet reports.
Questions to ask IT providers
SMBs who want to ensure their IT fully supports their remote work strategy should be asking their IT providers the following questions:
Which remote work model is best for my organization: VPN, remote desktop, virtual desktop?
How do you support remote work clients: by phone, virtual, onsite home visits?
What are your turnaround times for support services and hardware breaks?
How do you support workers across a distributed environment in different geographies?
How will systems be secured to ensure client data is protected?
"Your clients are counting on you to serve their needs, whether you're working from the office or your dining room table. If your business wants to level up its remote work environment and needs a reliable IT partner, give us a call. We'd love to help," McCarthy says.