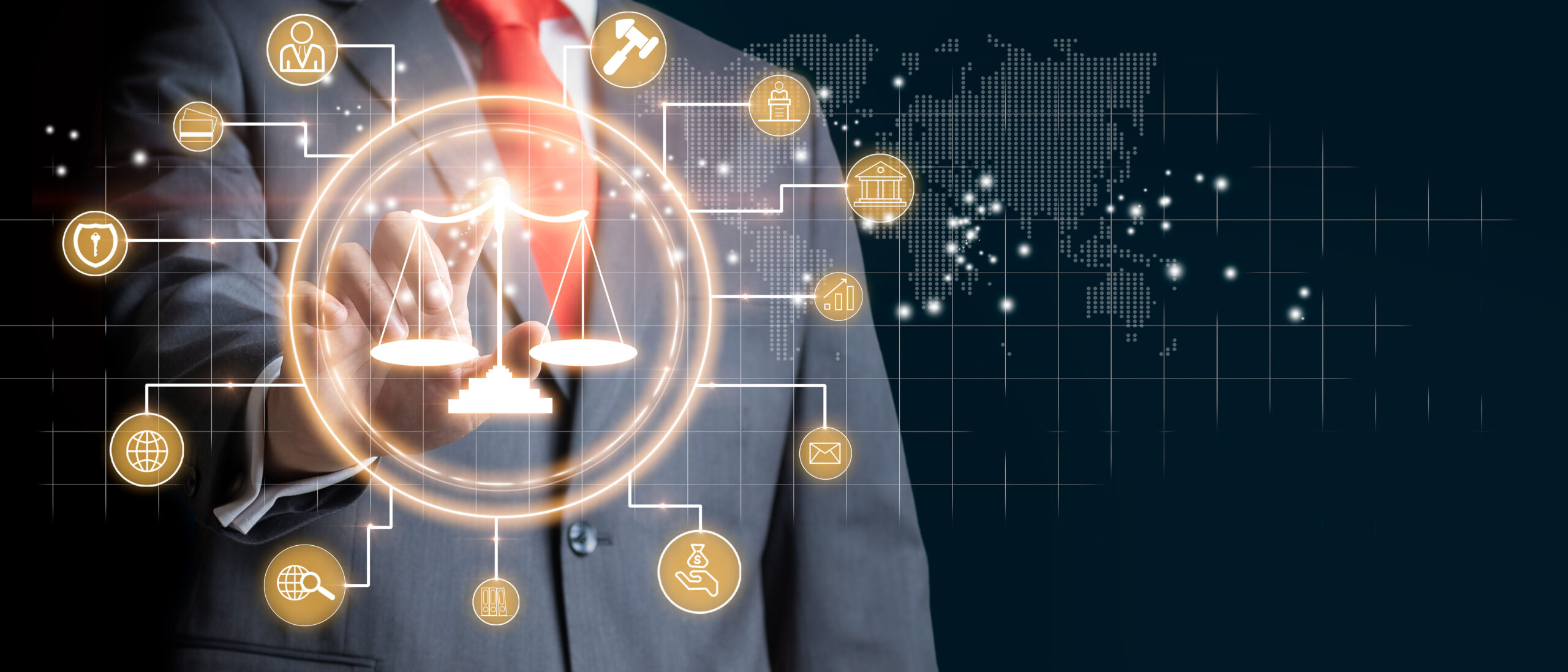 19 Apr

Technology drives law firm innovation

The pandemic has changed just about every aspect of the way law firms work. Over the past year, as lawyers headed to their remote offices to stem the spread of COVID-19, face-to-face meetings with clients and staff were replaced with Zoom calls and virtual court hearings were suddenly the norm.

If there's one lesson law firms should take from the pandemic, it is the importance of remaining flexible and innovative when it comes to serving clients' evolving needs. To compete with the big firms that offer customized self-service tools for clients, small and mid-sized firms need to ensure their technology and processes enable seamless collaboration and communication.

Despite the daunting challenges of the past year, mid-sized law firms flexed their creativity and agility to prove themselves surprisingly resilient in 2020, according to the 2021 Report on the State of the Midsize Legal Market.

Mid-sized law firms that invest in improving their technology platforms and marketing their cost advantages could be well positioned to capture a growing share of an already competitive legal market that is already demonstrating that competition will only increase in intensity, the report states.

Resistance is futile

Law firms looking to sharpen their competitive edge need to think critically about how strategic investments in technology can facilitate better service to clients. The legal industry has been somewhat of a laggard when it comes to taking advantage of tech tools, but that attitude won't serve it going forward.

"Most lawyers and legal leaders have to confront what they have done in the past," Chris Bentley, director of the Legal Innovation Zone at Ryerson University, told the Canadian Bar Association's national magazine. "They rejected technology, embraced the past, fought against having services in the cloud, fought against using online research tools, and rejected being able to video conference calls with clients."

Technology should never be an end in itself, no matter the cool factor. The tools should enable you to solve problems and be a better lawyer, stresses Lawyerist's Guide to Starting a Law Firm.

"We have a saying here: Buy technology based on your workflows, instead of creating workflows based on your tech. That means sketching your ideal systems and processes and then buying the right software to support those systems."

Step one: know your workflows

Despite the promise of the paperless office, many firms still rely heavily on paper to manage and share information. This works fine when everyone is in the same office, but in a remote environment, it causes major headaches. If June has the client file in her remote office, it means John can't check the status of it.

While many businesses are looking forward to going back to the office, smart law firms recognize that working remotely has distinct advantages as long as there are tools in place to enable automated workflows and secure collaboration.

You can't run a successful law practice without technology, but how do you determine which apps, platforms and tools offer the best bang for your buck? Every firm needs some standard hardware and software applications, including:
Hardware (desktops, laptops, mobile devices, printer, scanner, backup drives)
Office productivity suite
Law practice management software
Accounting software
Timekeeping and billing software (if not included in practice management bundle)
Legal research tools
Practice-specific tools
Is it really better in the cloud?
The best technology set-up for you firm depends on how you and your staff work and share information. Some firms prefer physical assets, such as a shared hard drive that acts as a central hub for accessing files. But if you run a predominantly virtual practice, having all your applications accessible in the cloud might make the most sense.
Two of the main benefits of cloud technologies are cost certainty and reliability: For a predictable monthly fee, you get software that's always up to date, reliable and secure.
But migrating to the cloud is a huge initiative. To be successful, firms need to develop a well-thought-out, firm business-cloud strategy before they ever construct their cloud implementation plan, writes Colleen Scimeca in a recent blog for Thomson Reuters.
Law firm tech expertise
At ProTek IT, we have deep roots in the legal industry. One of the company's founders spent 20 years in a senior IT management role at a mid-sized law firm in Ontario. We know it's important to work with an IT partner who takes the time to understand your business and goals.
Our job is to help take the guesswork out of the selection process. We start by taking an inventory of all your major workflow systems –– financial management, document management, timekeeping, customer relationship management and human resources. We look at your processes for generating, storing and exchanging documents and evaluate how well they support your vision.
Once we gain an understanding of your pain points, objectives and budget, we can recommend solutions that work for you today and evolve as your firm grows. For instance, there are numerous practice management systems that can be installed on desktops or accessed from the cloud. While Clio is an industry standard, perhaps Amicus Cloud or Practice Panther might be a better fit for your firm.
If you're interested in learning more about how ProTek IT can help your firm, give us a call. We'd love to help!